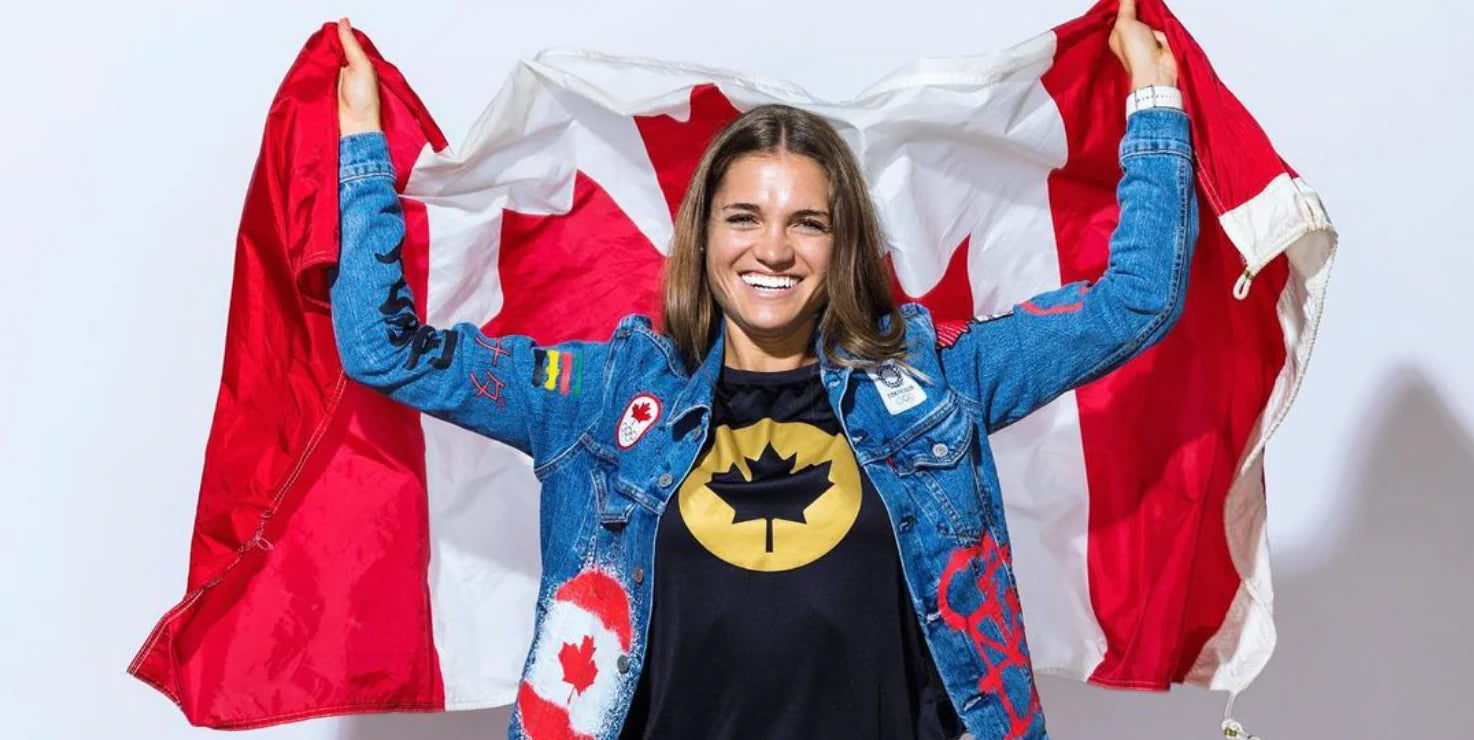 Julie-Anne Staehli
Canadian Olympic 5000m Runner
Tokyo 2020
Julie-Anne Staehli is a Canadian Olympian and Professional Athlete representing Team Canada and Team New Balance Boston. Julie-Anne grew up on a farm in the smalltown of Lucknow, ON, where she began running on the backroads. Over the course of her elementary and high school years, Julie-Anne enjoyed a variety of sports, including cross country in the fall, skiing and snowboarding in the winter, track and field in the spring, and soccer and swimming in the summer. Running became the focus in her senior year of high school, when Julie-Anne won the provincial championships.

In 2012, Julie-Anne moved to Kingston, ON to attend Queen's University, and this is when her running career took off. During her 5 years as a varsity athlete, Julie-Anne achieved 12 podium finishes, becoming the first 5-Time All Canadian in the history of the school, and made her first National Team, representing Canada at the 2014 FISU World University Cross Country Championships. Julie-Anne's accomplishments at Queen's planted the seed that she could one day compete at the Games.

Since then, Julie-Anne has made 5 Senior National Teams, and made her Olympic debut at the Tokyo 2020 Olympic Games, competing in the 5000m. She moved to Boston in the fall of 2021 to run professionally with Team New Balance Boston, and has recently competed at the 2022 World Indoor Championships in Belgrade and is preparing for the 2022 Commonwealth Games in Birmingham.

Julie-Anne started using Heali while coming off of a tibial stress-reaction in the spring. She has been applying the tape before and after training to help alleviate additional stress on the muscles and tendons surrounding the bone, as well as to promote faster healing while returning to run. Now a staple in her gym bag, Julie-Anne considers Heali tape an important part of her daily training and recovery routine.

Outside of the athletics, Julie-Anne has a BAH and MSc in kinesiology and health studies, specializing in sport psychology, as well as a teaching degree in intermediate senior health and physical education. Julie-Anne is the co-founder and lead organizer of The ReRUN Shoe Project, a non-profit organization that gives shoes another life to improve the lives of others. When she's not on the track, in the gym, or recovering, Julie-Anne enjoys spending time at home, with friends and family, or somewhere with a good book and coffee.

To follow along, you can find her on Facebook, Instagram and Twitter @jastaehli, or visit her website at www.jastaehli.com.