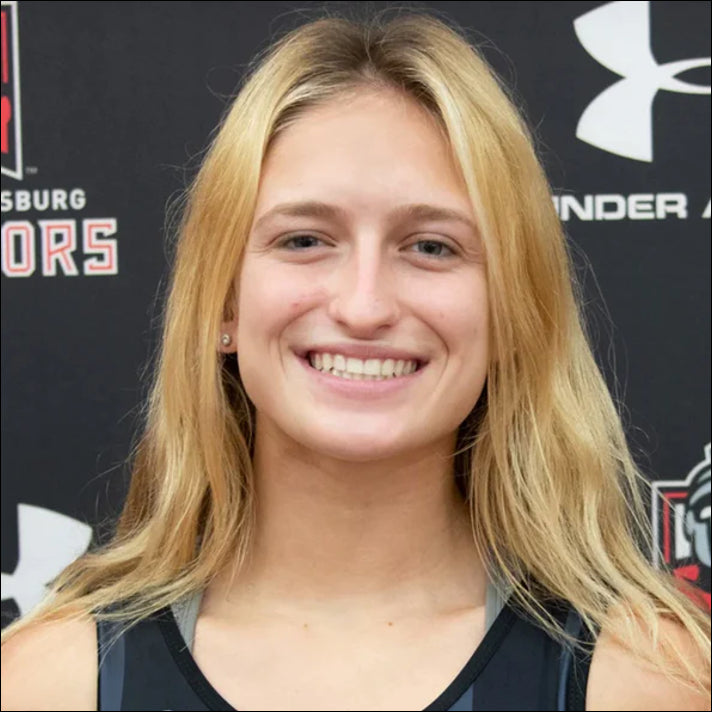 Mia Maculoso
USA National Team Wrestler
2021 World Team Member
Mia Maculoso from New York is making waves in women's wrestling and has been for many years now. Mia is no stranger to working hard and injuries and uses Heali Tape on a regular basis to help with recovery and getting back to wrestling sooner post training and competition.
Mia first started wrestling when she was in 7th grade but actually got her start in Jiu Jitsu at the age of 3 as her father owned a mixed martial arts training center.

While Mia was in highschool, women's wrestling was still progressing as a sport across the US. Mia and her sister Sophia actually began their wrestling journey on the boys team. Mia was the first female to win a Varsity Boys tournament and placed 4th in the NYSPHSAA in the Varsity Boys Sectional tournament. Additionally she was a 5 year member contributing to her state championship team (2020).

During these past years Mia's success was showcased with National Team Status and many wins. In 2017 she became the Headlock on the Hudson Champion, In 2018 the Fargo Champ (127lbs) and the 2018 Oklahoma Folkstyle National Champ. In 2019 Mia became the Cadet Pan American Champion (Bronze Medalist Guatemala) as well as the 2019 Junior Pan Am Champion (Mexico) - 4 time National Champion. Additionally, Mia competed in the Austria Flatz Open Tournament (Austria) winning 2nd place.

Mia has also made several National Teams - In 2017 Mia joined the Women's Freestyle Cadet National Team - 127lbs #3. In 2018 the Women's Folkstyle Cadet National Team - 127lbs#1 and the Women's Freestyle Cadet National Team - 127lbs #1 and in 2019 Mia joined the Women's Folkstyle USA Junior National Team - 132 lbs #2.

Mia has had an opportunity to compete internationally in Russia, Sweden, Germany, Japan, Mexico and has been able to take in many other cultural experiences throughout her wrestling career.

Mia currently attends and wrestles for East Stroudsburg University and is the Varsity Captain for her school. After winning the USA Junior National Championships in Texas in May of 2021, Mia was selected to travel to Russia with Team USA.

Mia represented the USA at the 2021 Junior World Championships with Team USA competing (59kg World Team Member) in August 2021.

As a team, Mia helped team USA secure the World Team Title.