Listen to Heather and Li's full interview with the Upside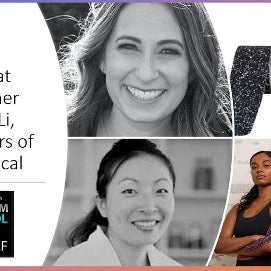 Heather and Li, the co-founders of HEALI Medical, were recently interviewed and recognized for their groundbreaking product, HEALI Tape. During the interview, they discussed their backgrounds, the brand and product, and the advantages of working with sports organizations and athletes. Moreover, they examined what makes HEALI different, the business model, and HEALI's plans for the upcoming 12 months.
Watch the full episode here.